CBD industry news and trends: 5 things that matter
The biggest headlines for the CBD industry right now, include five key topics. A supply squeeze for high quality CBD may be on the cards. Analysts also believe that the resignation of Scott Gottlieb from the FDA is unlikely to affect the direction in which the cannabidiol industry will evolve. Cancer CBD research is tipped as a major areas Universities should focus on. Finally, product vetting came up as a very important issue as cheap Chinese CBD attempts to make inroads to America. Off course Terravidaonline also launched a line of potent, pure CBD vape that many consumers are yet to discover. Let's explore this in detail:
Terravidaonline has a range of CBD vape options:
Known as the company with the strongest and purest CBD in their product range, Terravidaonline also boasts a popular range of CBD vape products. They wholesale this to the industry as well as sell it direction to consumers. CBD vaping is supposed to be one of the fastest growing trends in the US right now. (Read more here about CBD vape products)
Will we face a CBD supply squeeze?
New CBD brands are constantly launching, many which are trying to build up stock levels. At the same time, consumers are coming round to the idea of bulk purchasing: not merely to avoid possible shortages – but to save money on what many consider to be a lifeline. But companies like Industrial Hemp Partners, who provide almost the whole US industry with high quality CBD isolate, as well as Terravidaonline which does CBD wholesale to the industry, may have a limit as to how much they can provide to new brands. The prediction is that for the next two to three years, high quality CBD wholesalers that provide certified products, made in the US, will likely face a supply squeeze. You should therefore be worried about buying cheap CBD: a good product is likely to be more costly.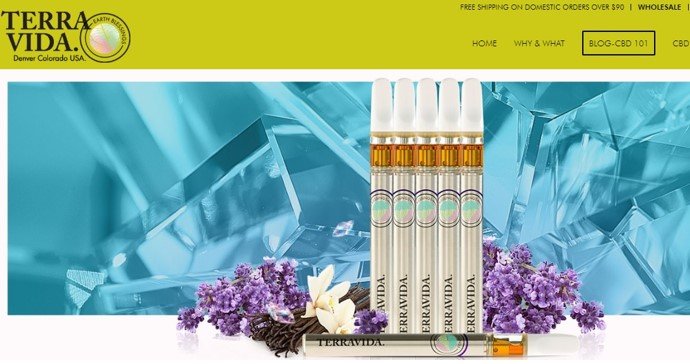 FDA resignation unlikely to impact the future of CBD:
CNBC alluded to the resignation of Scott Gottlieb as a critical factor in the future of CBD, however this most likely not the case at all. For the health and wellbeing of an entire country to hang in the balance due to the resignation of one government employee is simply unimaginable. Firstly, because congress debate these issues regularly as progress is shaped at a federal level. Secondly, because individual states have been far ahead of the game in legalizing CBD hemp products long before the Farm Bill simply caught up.
More research on cancer and CBD:
Mounting claims about CBD and cancer will require more research. Claims include that cannabinoids may slow down the growth of cancer in the body. It is also useful to reduce nausea associated with chemotherapy. Given the significance of CBD around the world – as more governments legalize it across Europe, Asia and elsewhere, it is for American universities to help fill the void by stepping up research efforts.
Product vetting:
Just how important is it to vet your products with CBD cannabidiol? Well, this is a very interesting topic right now – and no less important. Firstly, it starts with selecting CBD hemp products that are produced without any pesticides: organically. It also has to be non-GMO certified. Chances that CBD from China have been compromised, is naturally quite high as the country grapples with high levels of toxic soil and other pollution. Therefore, even "certified" Chinese CBD may not deliver the health benefits you're after – which is why to date NO Doctor came forward in support of it. The problem comes when US brands re-label Chinese CBD products. It is therefore critical to inspect the certificates of a CBD product, which is often available online.
Conclusion:
Brand new CBD products will keep launching for both pets and humans. As both the legal and consumer landscape evolves, there will no doubt be further shifts in this industry. One thing is certain, consumers are fast waking up to the idea that cheap CBD is not an option, as product certification becomes more important. Will we face a supply squeeze in CBD? Consumers will know soon.
Why CBD focused companies are the most profitable in the cannabis industry
The CBD sector is going to overshadow other areas of the cannabis industry, and a few companies are well aware of CBD's huge potential. Pivot Pharmaceuticals just announced the expansion of its production facility, while Veritas Farms Inc (OTC:VFRM) continues to secure groundbreaking partnerships in the distribution network.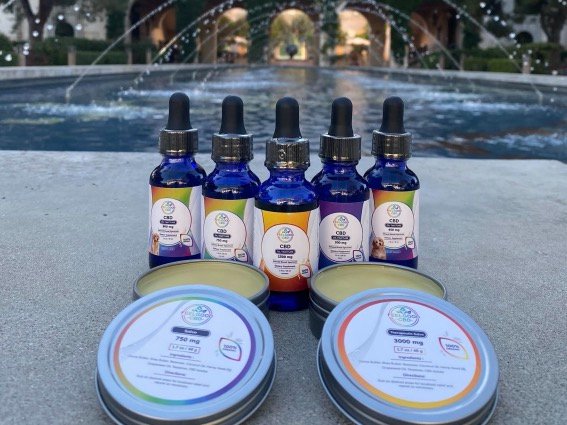 Pivot Pharmaceuticals Inc. announced on November 25 the commissioning of its production facility in Dollard-des-Ormeaux, Quebec, Canada. In addition to an R&D laboratory and pilot-scale laboratory, the facility will include a 43,000 square foot manufacturing and packaging facility designed to optimize production processes for the manufacture of value-added Pivot CBD and Nutraceutical branded products. The production is expected to commence in the next three months, once Health Canada has granted the license.
The construction of the modern facility is nearing completion and Pivot Pharmaceuticals is currently preparing to file site documentation, which is the final step in obtaining a Health Canada license. The infrastructure will be used to develop new formulations and produce Pivot product lines (CBD, phytocannabinoids and micronutrients) based on Pivot's patented and proprietary drug delivery technologies.
About Pivot Pharmaceuticals Inc.
Pivot Pharmaceuticals Inc. is a scientifically oriented, innovative medical wellness company that provides its customers with high-quality prevention and self-treatment solutions. Using proprietary delivery technologies, Pivot has developed unique and proprietary pharmaceutical-grade products, including CBD products, phytocannabinoids and formulations derived from micro-nutrients.
These CBD-based products have a clear benefit for the user: they have a high absorption capacity, a low germ load and are easy to use. Pivot is ideally placed to strategically position itself as a leading brand in the main markets of Germany, the USA and Canada.
Veritas Farms' focus on quality will place the company among the winners
The CBD sector is expanding at a faster pace than the cannabis industry as a whole, as lawmakers from several countries in Europe and the Americas are changing regulations toward the full acceptance of CBD-based products.
In the US, Veritas Farms Inc. (OTC:VFRM), a fully integrated agribusiness that focuses on producing high-quality CBD products, stands as a great example of how success can be achieved in this highly competitive sector. Veritas has its own state-of-the-art industrial hemp and manufacturing facility, located in Pueblo, Colorado, from where its nine product categories come from.
The company is paying great attention to the whole manufacturing process, and is offering transparency in a cannabis market that's frequently too opaque. Veritas' customers can check the quality of the CBD products they purchase on their smartphones, using an innovative QR code packaging that Veritas rolled out in April.
It is precisely the focus on offering high-quality CBD products that brought Veritas Farms the latest groundbreaking partnerships with the BI-LO and WinnDixie network of stores, which will feature Veritas' products in 152 South-Eastern supermarkets.
This partnership builds upon Veritas Farms' astounding distribution network, which encompasses more than 4,800 brick-and-mortar stores and online marketplaces, where customers can find Veritas' CBD-based lotions, tinctures, gummies or vegan capsules.
The last few weeks were not very fortunate for the cannabis industry, and especially for the biggest companies in the sector, but a market rebound is likely to come soon. The long-term plans of established cannabis companies show a brighter future, while smaller caps continue their steady conquest of the cannabis market.
Betinvest's COO offers insights on land-based vs. digital debate
The betting industry is almost unrecognisable to what it was less than a decade ago following the growth of mobile and online gaming. However, the days of the industry living off the fat of the land are far from over according to Betinvest's COO, Max Dubossarsky.
With much of the gaming industry focusing on their igaming presence going into 2020, Betinvest is ensuring its strategy continues to develop leading online solutions whilst capitalising on the land-based gaming across the globe. "We have 20 years of relevant sports betting experience, clients operating worldwide and professional teams of IT specialists, traders, risk managers and more," he explained. "As a result, we know how to run a retail betting business in a way that is sure to bring our partners stable profit. Currently we offer a cashier system and betting terminal software, both of which we developed in-house."
With so much online connectivity and emphasis on online and mobile betting, it can be hard for operators to see the revenue opportunities in offline. As one of the leading international sports betting products and solutions providers for both online and land-based services, Betinvest believes land-based operations can stand out by providing something different for their customers who are looking for a unique experience. "Customers who frequent betting shops tend to be the ones who, for whatever reason, don't want to bet online," he continued. "Often they're people who want to be a part of the betting community and interact with people who have similar interests. This is a specific category of customers operators cater for and, despite everything becoming digital these days, not all players want to bet online, and offline services will be around for many years to come."
Terminal solutions can form a key revenue source for land-based operations, according to Betinvest, not just through player retention but by reducing cashier workload, appealing to introverted players and expanding the visual demand by streaming races, sporting events, lotteries and virtual games.
"It goes without saying that betting shops' locations and the quality of their customer service are also contributing factors to the success and profitability of land-based services."
In terms of different markets, Betinvest is keen to highlight the growth in offline success across the international landscape but warns newcomers to the sector how retail betting will develop differently in every country. Max Dubossarsky said: "Its potential for success depends on the local regulations, the country's economic indicators, the quality of the internet coverage and, last but not least, the level of competition from other operators. This is why it's particularly difficult to predict overall long-term trends in this sector of the industry."
For operators looking to work offline, Betinvest COO predicts five core hurdles which need to be overcome before setting up shop in a new market: ensuring regulation of a particular region will allow the business to be profitable; working with a provider who holds a good reputation; finding the right staff to deliver first class customer service; choosing an optimum location; and finally, marketing to establish trust in a brand and deliver relevant promotions to local players.
Penn National Gaming chooses Evolution
Evolution Gaming, leading provider of Live Casino solutions, has announced that it has signed an agreement to provide Live Casino services from its planned Pennsylvania studio to Penn National Gaming.
Under the terms of the agreement, Penn National Gaming will use the new Evolution Live Casino production hub to stream live table games to its players in Pennsylvania.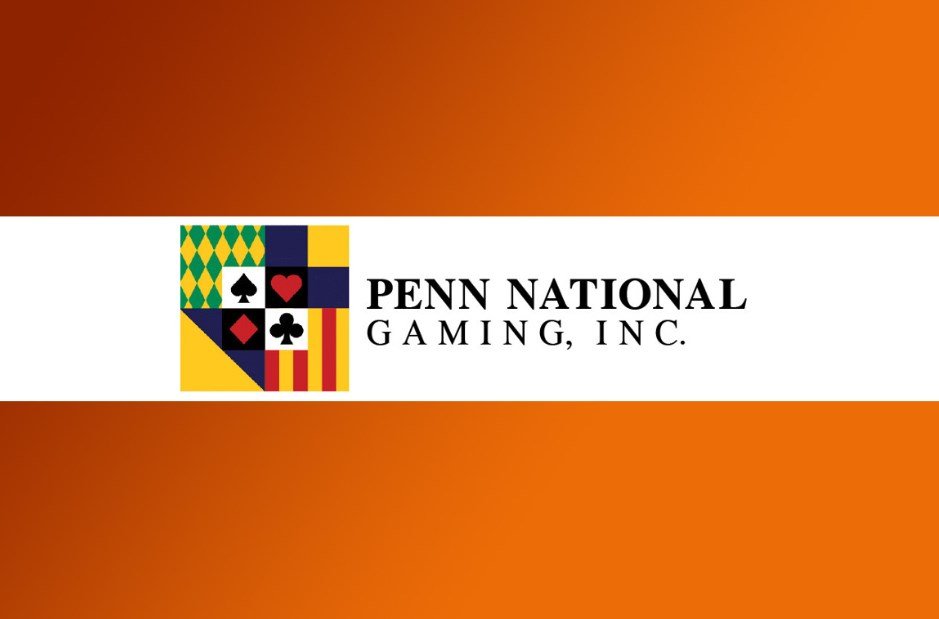 The new Evolution studio will be home to more than 10 online live tables and a wide range of Evolution game variants. These include American (Double Zero) Roulette, scalable Infinite Blackjack and Blackjack with side bets, Baccarat, Ultimate Texas Hold'em Poker and Side Bet City, plus Auto Roulette. Further games are expected to be added as the studio expands ahead of the scheduled launch in 2020.
James Stern, Chief Business Development Officer — America & Land-based at Evolution, commented: "We very much look forward to delivering world-class Live Casino gaming for their players along with operational excellence, peace of mind and exciting revenue potential for their business."
Penn is one of the USA's largest gaming companies, operating 40 facilities in 18 jurisdictions across North America. The company offers its social online gaming services through its Penn Interactive Ventures division.